*TRAVEL CASE & CLEANING BRUSH INCLUDED IN EVERY SET*

Buy 2 Sets & Receive a FREE Mystery Straw!

($9

 Value)



Your Purchase = Reducing Your Plastic Footprint!

 🌊


Unlike plastic, stainless steel straws can be used in hot drinks. Perfect for coffee, tea or hot chocolate.
Protects you from toxins - Plastics contain a dangerous chemical called Bisphenol A (BPA), which has been linked to hormonal disruption, obesity, early puberty, as well as breast and prostate cancers. The coloring in plastic straws is also poisonous. Our straws are made from 304 grade stainless steel, BPA free, 100% non-toxic and will not cause any harm to you or the environment.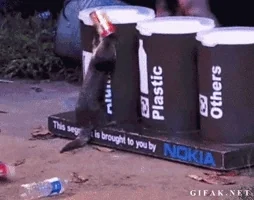 Reusable and Eco-Friendly - In the United States, over 500 million plastic straws DAILY. Plastic is not biodegradable, meaning every plastic straw used since they were invented in 1938 are still around in some form, leaching toxic chemicals into the water and soil. The good news is that just one person switching to a reusable straw can keep about 38,000 plastic straws out of the environment forever!

Cleans Easily - Simply rinse them out after every use and you're ready to go. There is a cleaning brush included just in case you get a chunk from your smoothie stuck in there. Our stainless steel straws are also dishwasher safe.
Dental Benefits - Using a straw helps keep the enamel on your teeth strong by avoiding exposure from acidic drinks such as soda or wine. They also help protect your teeth from becoming stained. No need to give up wine or coffee to keep your teeth white, just use a reusable straw!
Buy these modern and sleek straws to add fun to any party: cocktail party, family reunion's & BBQ's!  Perfect gift for your family or friends! 
WHY ARE THESE FREE?!
At My Last Straw, our mission is to help reduce single-use plastic pollution. What better way to do that than give away some awesome stainless steel straws?!
(Mesh case & cleaning brush included of course.) 
When someone asks you about them, you can tell them where you got it from! We believe word of mouth marketing is very powerful.
If you always have a reusable straw wherever you go, you are helping spread awareness and influencing others to ditch single-use plastics!
We just ask you to cover the shipping & handling fee, so we can keep giving away free straws and reduce plastic pollution worldwide! 
🌎



We also put a lot of time and effort into spreading awareness about the importance of an eco-friendly lifestyle!
Our marine life can't speak to us..but if they could, I'm sure we can all agree they would beg us to stop supporting single-use plastic!

 
Included
✔️4 x stainless steel straws (213 x 4mm/8.4 x 0.23in)
✔️1 x cleaning brush
✔️1 x mesh storage bag